Inside Liveblocks
Liveblocks 1.0: collaborative experiences in days, not months
Today, nearly two years into our journey, I'm thrilled to introduce Liveblocks 1.0: a fully hosted solution and complete toolkit to modularly embed collaborative experiences into your product remarkably fast.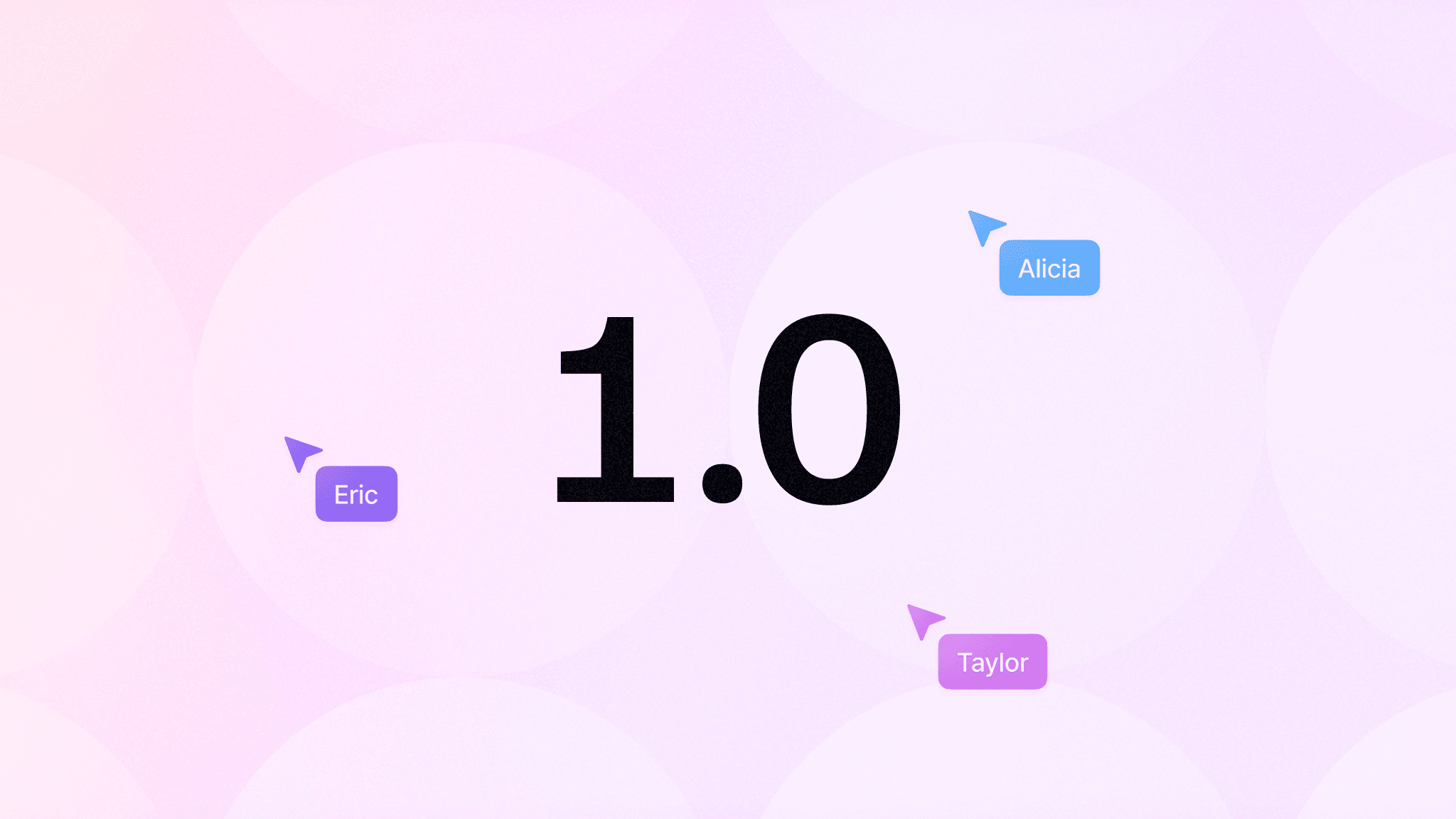 We'll be launching something new every day this week. And starting today, I'm thrilled to introduce Liveblocks 1.0: a fully hosted solution and complete toolkit to modularly embed collaborative experiences into your product in just days, not months.
Since we announced our last round of funding in March 2022, the number of Liveblocks accounts has quadrupled, and monthly connections–when a user connects to a Liveblocks room—have increased by more than 25×.
While our initial focus was the collaborative experiences within a document, it became evident that world‑class collaborative products were much more than that. Share dialogs with permissions, organize and browse documents within the workspace, update the application state when permissions change, notify people when they get mentioned in comments, request access to a document, and the list goes on.
That's why we decided to expand the Liveblocks offering further to help developers build collaborative experiences that help connect people together. And this is what we call Liveblocks 1.0: the real‑time collaboration infrastructure for developers.
We think about the Liveblocks product in three main categories:
Collaborative documents: tools to make your users feel like they're in the same room
Documents management: tools to enable your users to browse and organize documents
Build and monitor: tools to help you monitor and build collaborative experiences with confidence
Collaborative documents live on the edge close to your users, enabling you to build highly performant real‑time collaborative features through our presence, broadcast, and conflict‑free data types APIs. The latter, also known as storage, is now officially out of beta.
Documents management encompasses a set of new APIs to build document browsing experiences within your product workspace, as well as all the different interfaces that custom user and group permissions entail, such as share dialogs, request access views, and more.
And as part of build and monitor, you'll find the Liveblocks dashboard you're used to with some great new features, including multiple projects, team accounts with members, and improved analytics. We've also redesigned our docs to include better navigation, improved reference docs, and more.
---
A tribute to our customers
Over the past two years, we worked with companies to build the real‑time collaboration infrastructure they needed. They deeply informed how our product and APIs are shaped, and they're responsible for the growth we've experienced. If you're a Liveblocks customer reading this, the Liveblocks team and I want to thank you for your trust, commitment, and support—we wouldn't be here today without you.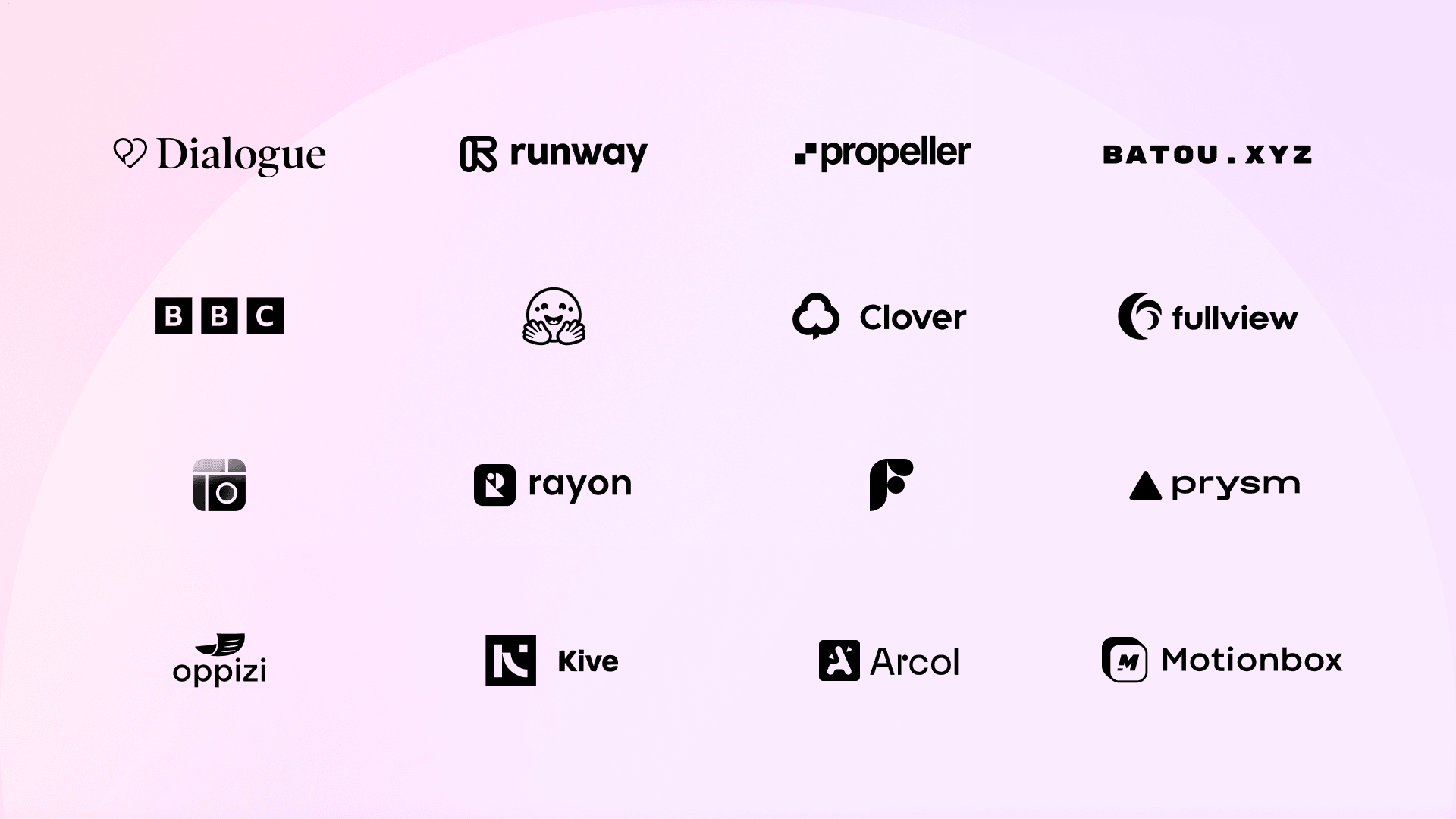 But what's more interesting here is the breadth of industries and stages our user base covers: from telemedecine to architecture, via video editing, to collaborative maps, and more. This validates our thesis that digital experiences across all industries will shift towards this new world of real‑time collaborative experiences—because that's just what people expect.
When we discovered Liveblocks, it was as if someone answered all of our questions and gave us exactly what we were looking for. Everything became much easier. We were able to free ourselves to focus on what mattered to us: make image generation exciting through AI and machine learning.

Kyle Schaeffer

Engineering Manager at Facet.ai
---
A brand new look
As part of Liveblocks 1.0, we decided it was time for a brand update to reflect our values and maturity as a company. Throughout the site, docs, and dashboard, you'll notice a fresh and more inclusive new look. This was a huge team effort and we're excited to unveil it today.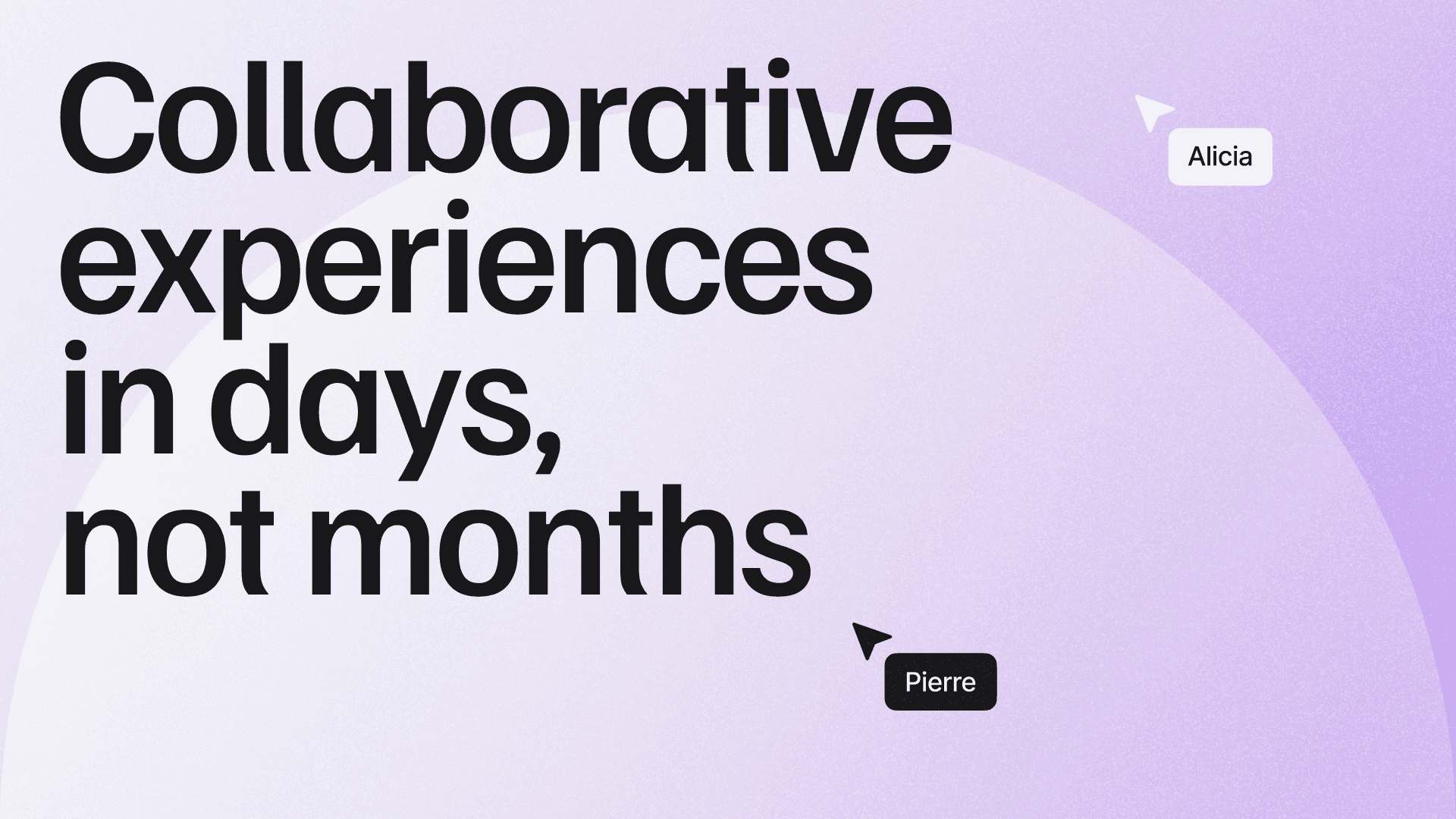 This week marks a significant milestone towards our mission of becoming the real‑time collaboration infrastructure that powers the digital experiences we all love and use every day.
This is only day one of our launch week. We'll be announcing new features every day this week. Together, they make Liveblocks the complete toolkit to build collaborative experiences in days, not months. So tune in on Twitter and on our Discord community throughout the week.
And on behalf of the whole Liveblocks team, I'd like to thank our community, customers, and investors for the continuous support and trust!